Pawn shop and retail chain to be recognized at 10th Annual North Bay Business Journal Competition Reception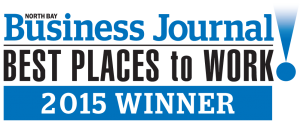 San Francisco based pawn shop and retail shopping chain, Best Collateral, is pleased to announce the company has been selected as one of North Bay Business Journal's Best Places to Work. Best Collateral will receive the award at a special reception celebrating the 10th Annual North Bay Business Journal Competition, which is slated for September 30 at the Hyatt Vineyard Creek in Santa Rosa, CA.
A committee of reviewers at North Bay Business Journal spent several months gathering nominations, employee input and extensive review before making its final decision. The award is being co-presented by Nelson Family of Companies, Exchange Bank and Kaiser Permanente.
Best Collateral is being honored for its commitment to creating exciting and rewarding careers for its employees, while fostering a positive and productive working environment. The company offers employees a comprehensive benefits package, including free life insurance, paid vacation and holidays, as well as opportunities for career advancement through paid training and continuing education.
Robert Verhoeff, Best Collateral President, will represent the company at the Best Places To Work Reception on September 30. "At Best Collateral we aim to work with people that share our values of determination, passion, excellence and personal integrity," noted Verhoeff. "We are honored to receive this recognition."
With roots that trace back to 1903, Best Collateral is a leader in the collateral lending industry. Since its founding, Best Collateral has expanded to incorporate eight locations located in the heart of San Francisco, the North Bay Area and Sacramento.
"It's always been of the utmost importance that, as we grow as a company, our employees have the opportunity to grow as individuals and as professionals," added Verhoeff. "Our team is our foundation and our support structure, and, without them, we simply cannot succeed."