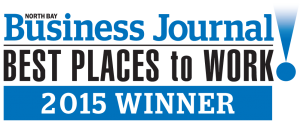 NOVATO – With eight pawnshop locations in Northern California, Best Collateral has taken an underappreciated and stereotyped industry and, through a great staff, good training and attention to customer service, has altered public perceptions of the role it plays in society.
"In a culture of high expectations, we pride ourselves in providing an environment where the staff is encouraged to reach for their highest potential," said President Robert Verhoeff. "We also have a culture where learning everyday is not just a buzzword – but something to be nurtured and celebrated."
Employees say they work for a company that provides financial aid to community residents when others refuse, while maintaining respect and dignity for those struggling or out of work.
"I like the fact that we strive hard to help our customers survive another day of life. We are one of only a few companies who offer this service. At the same time, there are no other places I've worked where I've felt such determination from owners to provide us with the best benefits possible. That's why I've been here 10 years. Everyone from top to bottom works as cohesive unit."
---
How the 2015 Best Places to Work winners were chosen
Companies selected as Best Places to Work in the North Bay were analyzed by the editorial staff of the Business Journal on the basis of several criteria, including the employer application, the survey ratings by employees, the number of responses, size of the company, the breakdown of responses from management and non-management as well as written comments by employees. In all, 103 winners emerged from throughout the North Bay. More than 7,500 employee surveys were submitted.Nominations for Best Places to Work in the North Bay were sought starting in March. Anyone within a company can nominate their business by completing a simple form. A minimum of 15 employees was required. Nominated companies were then contacted by the Business Journal and invited to submit a company application and to ask employees to complete an online survey. The survey was set up through Survey Monkey, a widely used online polling service. Companies had about four weeks in June and July to complete the application and survey, for which a minimum number of responses was required, depending on company size. After an analysis of the employer application and online responses, the winners were selected and announced Aug. 24. Winners will be honored at a sold-out reception Sept. 30. — Brad Bollinger, Publisher