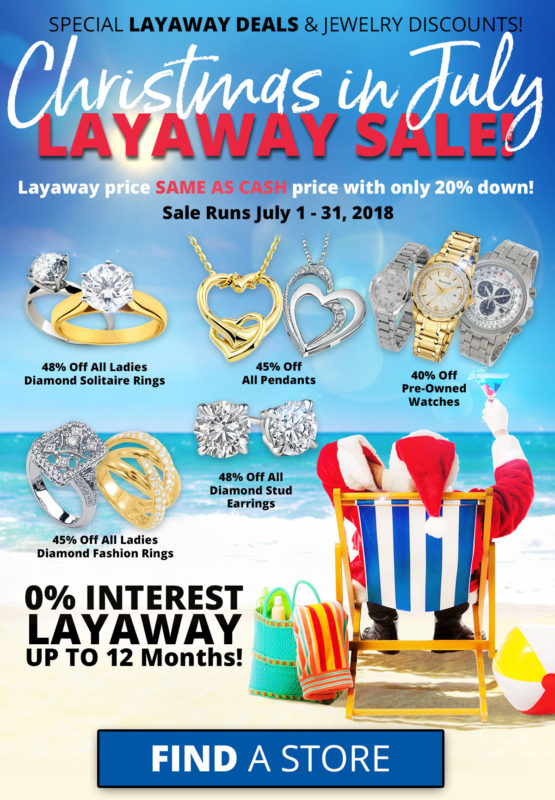 Get your Christmas shopping finished early this year, and pay it off over time. All month long, you'll receive the Cash Price when you put an item on Layaway when you make a 20% down payment. Make no interest payments between now and December and you'll have your gifts ready to go without taking a chunk out of your wallet. Enjoy our discounts like 48% percent off All Ladies Diamond Solitaire Rings and All Diamond Stud Earrings. Take 45% off All Ladies Diamond Fashion Rings and All Pendants. Pre-Owned Watches are also 40% off.
Layaway discounts must be reduced by 12.5%. Offer cannot be combined with any other offer.
Discount not available on previously sold merchandise. Excludes all 3rd party appraised/certified jewelry. Rolex, gold and other high end watches excluded. Certain rare or high end items may be excluded. Layaway price same as cash with 20% down.