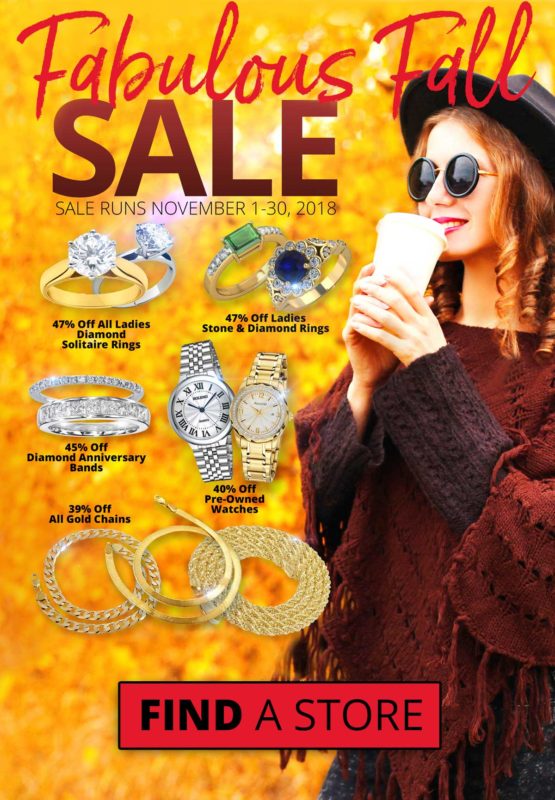 Ladies Diamond Solitaire Rings – 47% off
Ladies Stone and Diamond Rings – 45% off
Ladies Diamond Anniversary Bands – 45% off
All Gold Chains – 39% off
Pre-Owned Watches – 40% off
Sale runs November 1 – 30, 2018. Layaway discounts must be reduced by 12.5%. Offer cannot be combined with any other offer. Discount not available on previously sold merchandise. Excludes all 3rd party appraised/certified jewelry. Rolex, gold and other high end watches excluded. Click the image above to find a location near you!