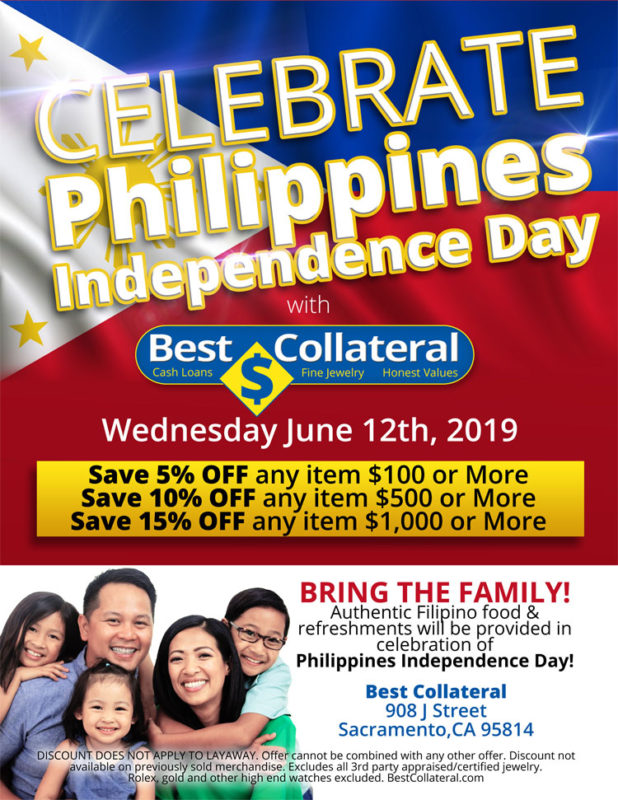 CELEBRATE Philippines Independence Day with Best Collateral
Best Collateral Sacramento Location ONLY!
Wednesday, June 12th, 2019
Save 5% OFF any item $100 or More
Save 10% OFF any item $500 or More
Save 15% OFF any item $1,000 or More
BRING THE FAMILY!
Authentic Filipino food & refreshments will be provided in celebration of Philippines Independence Day!
Best Collateral
908 J Street
Sacramento,CA 95814
DISCOUNT DOES NOT APPLY TO LAYAWAY. Offer cannot be combined with any other offer. Discount not available on previously sold merchandise. Excludes all 3rd party appraised/certified jewelry. Rolex, gold and other high end watches excluded.