TACO PARTY!!! Saturday, August 3 Best Collateral San Mateo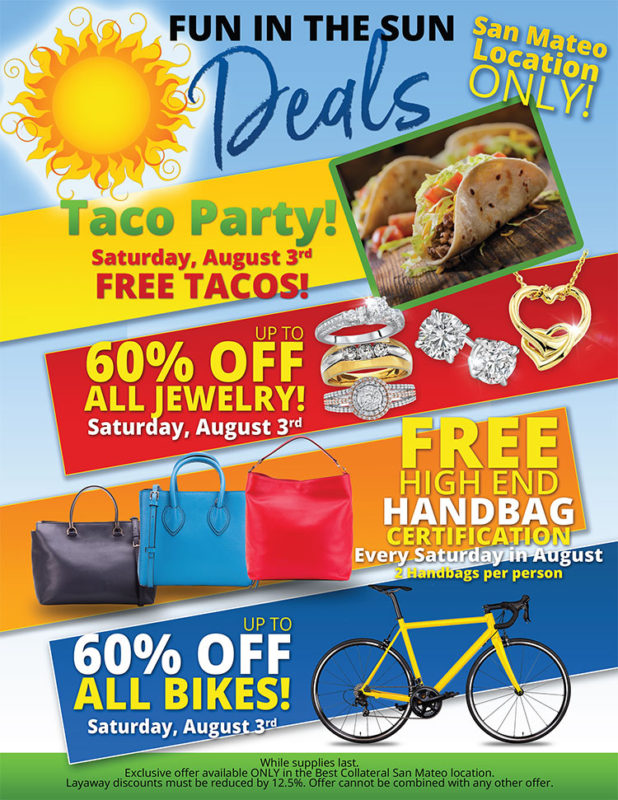 Visit Best Collateral in San Mateo this Saturday, August 3, 2019 for our fabulous taco party. There will be free tacos for everyone plus:
60% off all bikes
Up to 60% off jewelry
Free high-end and luxury handbag authentication
Did we mention free tacos?