San Francisco SOMA District Pawn Shop
PERMANENTLY CLOSED: VISIT MISSION DISTRICT
Our Best Collateral SoMa location at 1024 Mission Street is closed due to extensive damage from looting on May 31, 2020. We have moved the SoMa store operations and all customer pawns and layaways to our Best Collateral-Mission store located at 2449 Mission Street in San Francisco.
Please visit us at the Best Collateral at 2449 Mission Street location to make payments and redeem items that were either on Pawn or in Layaway at the Soma-1024 Mission Street location that is now closed.
License# 000000502
About BEST COLLATERAL'S SAN FRANCISCO PAWN SHOP SOMA
Welcome to Best Collateral, a San Francisco pawn shop conveniently located in the SOMA District of San Francisco on Mission Street between 5th and 6th. We are just steps from Muni, BART, and several all-day parking garages. As the locals know, SOMA is where many different districts come together. Our inventory and staff reflects this unique blend of community and we dedicate ourselves in providing you the "Best" customer service whether you are looking for a loan or a tremendous value on our awesome merchandise.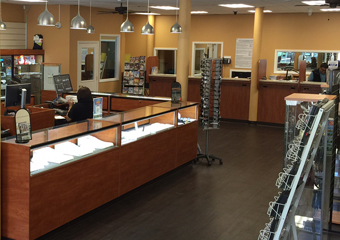 Promotions & News From BC SOMA District
About our pawn-collateral loan services
Best Collateral provides pawn loans to individuals, families and small businesses. Whether you find yourself running short of cash, have unplanned expenses, are planning a vacation or expanding your business services, Best Collateral, can help meet your financial needs by providing instant cash loans from $5 to $25,000, on your valuables: Gold, Jewelry, Instruments, Electronics, Laptops, Tools and more.
Quick Cash when you need it
4 Months to Repay or Renew your loan
No Credit Check and Fully Confidential
No Monthly Payments
Honest Values and Great Service
State-of-the-art security systems
Not interested in a loan, but you want to rid yourself of unwanted items, Best Collateral San Francisco buys your jewelry or gently used household items for cash! Forget the garage sale and forget online selling to strangers!
If you've never shopped at our San Francisco pawn shop SOMA before, you may just be surprised. Our customers love to visit us often, as our merchandise changes daily. We pride ourselves on offering a wide variety of new and pre-owned items for our customers to choose from, including estate jewelry, gold and diamond jewelry, high-end watches, luxury handbags, electronics, sporting goods, musical instruments and a lot more. Our 12-months, Interest-Free Layaway Program, free Customer Rewards Program, and great promotions make shopping with us, the "BEST!"
Learn more about our Customer Rewards Program
Our professionally trained team is dedicated to making sure that you leave our store not only satisfied, but eager to return. The Best Collateral staff are highly trained GIA Certified Accredited Jewelry Professionals who take great pride in making a difference in the lives of our customers.
Whether you are in need of some quick cash, or whether you are looking for luxury made affordable and a great deal on quality new and pre-owned items, look no further than Best Collateral Pawn Shop, San Francisco. We are committed to providing you the attention and service you deserve! Se habla español! Marunong po kaming mag-Tagalog.