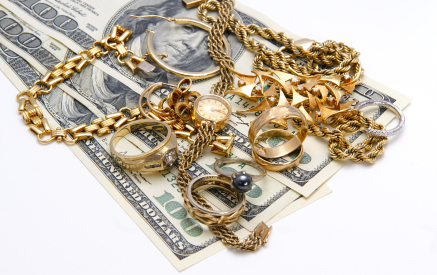 Contact A Store To Get Cash For Your Gold
Let us put our expertise to work for you. Get cash for gold in San Francisco, Oakland and Sacramento. Our trained staff conducts special tests to determine the purity and weight of your item. We'll appraise your gold or diamond jewelry right in front of you, so you'll know you're getting the most cash possible.
We use this information, along with the current price of gold and diamonds, to determine how much your property is worth. Within minutes, you'll walk away with cash in hand. And the best part is, at the end, you retain ownership to your property and can get it back upon repayment of the loan and fees. So the next time you get cash for your gold, it no longer means you have to part with your gold forever.
However, if you're truly interested in selling your gold and diamond jewelry, Best Collateral will pay you top dollar. Either way, it's nice to know you have options to meet your needs. So whether it is to sell your items or use them to secure a short-term loan, bring your gold and jewelry items into Best Collateral and let us turn them into the cash you need.